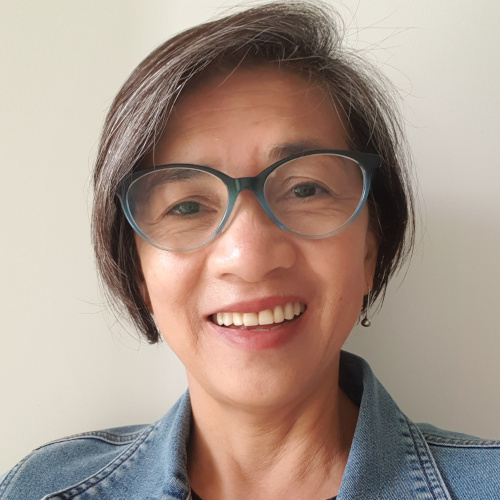 Executive Director
Chat Garcia Ramilo
The APC network: A force for change for 30 years
For APC, 2019 was a year of looking back and forward at the same time. 2019 was the end of our four-year strategic cycle. To begin a new one, we embarked on a year-long process of charting our strategic direction for the next four years.
More from Chat
The previous pages of this impact report are brimming with stories of how the APC network has collectively contributed to change in the last four years – from enabling the emergence and growth of community connectivity initiatives in the global South, to reframing feminist organising and movement building in the digital age and reinforcing the exercise of human rights online through policy advocacy that contributed to international norms and standards, including the first UN resolution recognising online gender-based violence as a human rights violation. Over the last four years, APC brought over 200 civil society actors from the global South to the table in a concerted effort to ensure that diverse voices influence internet governance discussions and decision making.
From 2016 to 2019, APC disbursed over USD 2 million to support the work of APC member organisations to catalyse change at the grassroots level. In addition, APC contributed USD 400,000 to partnership initiatives with community networks and feminist, sexual rights and human rights activists and organisations in the global South.
APC has always derived its strength from the experience, expertise, activism and diversity of the people and organisations that make up its network. In 1990, APC was founded by seven organisations that formed a global network of networks with a deep commitment to making new communication technologies available to movements working for social change.
In looking forward, APC's strategic planning called for deep reflection on our vision for change and mission as a global organisation and network that draws from our history and identity.
After 30 years, APC's identity as a diverse and grounded community is stronger with members in 72 countries. Our network continues to be a home for people-centred technology innovators and practitioners who advocate and use technologies that are open source, privacy-respecting and sustainable. APC's role as policy change actors who connect national, regional and global policy and practice has remained constant. Over the years, we have built APC into a powerful human rights and feminist network that influences discourse on human rights norms and standards, gender justice and feminist values in internet and digital technology policy, governance, development and practice. APC has become a trusted bridge builder, connector and convener linking movements, organisations and interests at national, regional and global levels to support communities and initiatives that promote the role of the internet in contributing to equitable and sustainable development, social justice and participatory political processes.
The APC network is the creative and potent force for change driving APC's new vision and mission for 2020 onwards. We locate our activism firmly within social movements to challenge power structures towards realising our vision – where people use and shape the internet and digital technologies to create a just and sustainable world, leading to greater care for ourselves, each other and the earth.
In 2020, we had planned to bring our enduring network of activists, feminists, techies, advocates, environmentalists… and friends together in Mexico to celebrate our 30th anniversary and imagine what APC can and should be in 2030. Like everyone else, we had to cancel our physical meeting when the COVID-19 pandemic engulfed the world. But rather than locking down, we turned to those who are closest to us, and have become "closer than ever" through online connection – something we have been doing for several decades now, after all. For APC, this was and is our community, who share 30 years of collective activism and solidarity. It is the same network that will find ways to stay relevant, continue to resist, and thrive through this pandemic and in the coming decade.